What's New in Release 21
Updated genomes
New data
Updated data

Updated gene-trees to include bread wheat gene models.
Updated (TREP) repeat analysis for wheat and barley genomes.
Updated functional domain (InterPro) and ontology (InterPro2GO) annotation.
Updated biomarts.
Bread wheat genome and gene annotation released!
The bread wheat genome in Ensembl Plants is the chromosome survey sequence for Triticum aestivum cv. Chinese Spring generated by the International Wheat Genome Sequencing Consortium. The gene models are provided by MIPS (version 2.0). A total of 108,569 protein coding genes have been predicted.
See also the wheat homepage at
Read more about the assembly, annotation and analysis of bread wheat provided by Ensembl Plants...
Ensembl Plants is developed in coordination with other plant genomics and bioinformatics groups via the EBI's role in the transPLANT consortium. The transPLANT project is funded by the European Commission within its 7th Framework Programme, under the thematic area "Infrastructures", contract number 283496.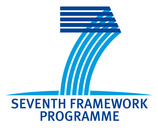 Wheat genomics resources are developed as part of our involvement in the consortium Triticeae Genomics For Sustainable Agriculture, funded by the BBSRC, and led by TGAC.

Databases are constructed in a direct collaboration with the Gramene resource, funded by the United States National Science Foundation award #1127112. More information about our collaboration with Gramene in available here.
Ensembl Genomes is developed by EMBL-EBI and is powered by the Ensembl software system for the analysis and visualisation of genomic data. For details of our funding please click here.