New wheat assembly
This release of Ensembl Plants hosts the latest wheat assembly from the IWGSC (RefSeq v1.0). Current data includes:
The IWGSC RefSeq v1.1 gene annotation.
Alignment of 98,270 high confidence genes from the TGACv1 annotation.
The Axiom 820K SNP Array from CerealsDB.
EMS-induced mutations from sequenced TILLING populations (Kronos and Cadensa).
Assembly to assembly mapping and gene ID mapping to the previous TGAC v1 assembly and annotation.
Whole genome alignments to rice, brachypodium and barley.
The TGACv1 assembly will still be availble via the Ensembl Plants archive site.
Polyploid View Enabled
Polyploid view for wheat has been enabled, allowing users to view alignments between the three wheat components simultaneously.
Funding
Ensembl Plants datasets are constructed in a direct collaboration with the Gramene resource, funded by the United States National Science Foundation award #1127112. Read more about our collaboration with Gramene.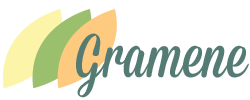 The development of resources for wheat is funded by the BBSRC-funded Designing Future Wheat ISP.

Past Funding
transPLANT, funded by the European Commission within its 7th Framework Programme, under the thematic area "Infrastructures", contract number 283496.
BBSRC funding for wheat (Triticeae Genomics For Sustainable Agriculture) and barley (UK barley genome sequencing project).